Shabbat Shuvah Morning Service In-Person/Hybrid Zoom
Saturday, 1 October, 2022
•
6 Tishrei 5783
10:00 AM - 2:00 PM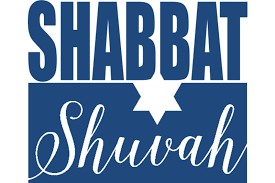 Join Temple Israel as we welcome both Rabbi Larry Hoffman and his son, Dr. Joel Hoffman at our Shabbat Shuvah Service on Saturday, October 1 at 10:00 a.m. The service and discussion will be in-person at Temple Israel and on Zoom.
Kiddush will be served during a break in the discussions.
Discussion:
Is there justice in the universe? Why do we sin? Do we "sin" at all? Yom Kippur evokes all such ultimate questions, and Judaism has more answers than most people know. We invite you to a "father and son" pair of presentations designed to rethink Yom Kippur in all its complexity.

1. Joel Hoffman: "Ancient Answers to Good and Evil: Why Do People Suffer?"

Are good people rewarded and bad people punished? To judge by some of the High Holiday prayers, you might think so. But that's only one ancient approach! Join us as we explore four others, and the important role they have to play in explaining good and evil, happiness and suffering, and the nature of our lives.
2. Larry Hoffman: "Who Shall Live and Who Shall Die": Really?

A close reading of this most famous of High Holy Day prayers, with a message so at odds with what we believe. Its history reads like a detective novel; and when the mystery is solved, there is a profound message to be had. Come for the mystery; come for the message; come to appreciate Yom Kippur as you never have before.
Bios
Rabbi Lawrence A. (Larry) Hoffman, Ph.D., is Professor Emeritus of Liturgy, Worship and Ritual at Hebrew Union College in NY. He is the author or editor of 50 books and recipient of two National Jewish Book Awards. Larry is the husband of the late Gayle Hoover z"l, a long time member of Temple Israel. Although he lives in the greater New York area, Larry considers himself an "honourary" member of Temple Israel.

Dr. Joel M. Hoffman presents to synagogues, community groups, and universtiy audiences across the globe. He holds a Ph.D. in linguistics and has served on the faculties of Brandeis Univesity and Hebrew Union College. Joel is the chief translator for the 10-volume series, My People's Prayer Book and the 7-volume Prayers of Awe series

Rabbi Debra Dressler (she/her) is inviting you to a scheduled Zoom meeting.
Topic: Shabbat Shuvah Service
Time: Oct 1, 2022 10:00 AM Eastern Time (US and Canada)
Join Zoom Meeting
https://us02web.zoom.us/j/83283395351?pwd=REFtMW45SnlLS05zK0ZXcHdsMDgwdz09
Meeting ID: 832 8339 5351
Passcode: 762089
Dial by your location
+1 647 374 4685 Canada
+1 647 558 0588 Canada
Register
Share Print Save To My Calendar
Thu, 8 December 2022
14 Kislev 5783
Today's Calendar
---
Upcoming Programs & Events
---
This week's Torah portion is

Parashat Vayishlach
Erev Hanukkah
View Calendar
Thu, 8 December 2022 14 Kislev 5783